Category Archives:
School Setting
So, I'm usually more of a young adult fiction fan, but this non-fiction piece grabbed me and just wouldn't let me go!  I've never read a story of such a hateful and senseless crime. But even stranger is the fact that I came away not hating the perpetrator. There is some very subtle empathetic writing happening here. I will warn you that the crime itself as well as Sasha's recovery is difficult to digest, but Richard's character arc makes it worthwhile.  This story will ask you to dig deep and discover just how much forgiveness do we have as human beings.
The book also provides an enlightening education on the LGBTQ acronym, specifically regarding gender roles that I found refreshingly straightforward.
"One teenager in a skirt.
One teenager with a lighter.
One moment that changes both of their lives forever.
If it weren't for the 57 bus, Sasha and Richard never would have met. Both were high school students from Oakland, California, one of the most diverse cities in the country, but they inhabited different worlds. Sasha, a white teen, lived in the middle-class foothills and attended a small private school. Richard, a black teen, lived in the crime-plagued flatlands and attended a large public one. Each day, their paths overlapped for a mere eight minutes. But one afternoon on the bus ride home from school, a single reckless act left Sasha severely burned, and Richard charged with two hate crimes and facing life imprisonment. The case garnered international attention, thrusting both teenagers into the spotlight," (Good Reads).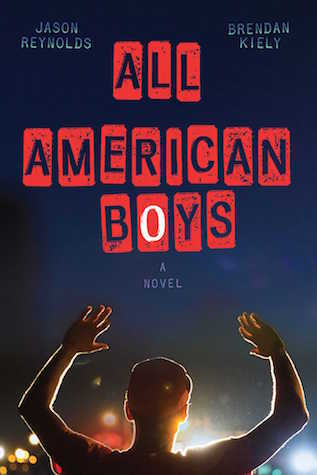 Told in two perspectives, this is a book that I could not put down. When one boy was finished, I wanted to hear from the second right away. After watching his older brother brutally beat his classmate, Quinn must decide (under pressure from both sides) if he will be a bystander or an ally. This is a stark look at how far we have come since the Civil Rights Movement and of how far we have yet to go.
"Rashad is absent again today.
That's the sidewalk graffiti that started it all…
Well, no, actually, a lady tripping over Rashad at the store, making him drop a bag of chips, was what started it all. Because it didn't matter what Rashad said next—that it was an accident, that he wasn't stealing—the cop just kept pounding him. Over and over, pummeling him into the pavement. So then Rashad, an ROTC kid with mad art skills, was absent again…and again…stuck in a hospital room. Why? Because it looked like he was stealing. And he was a black kid in baggy clothes. So he must have been stealing.
And that's how it started,"  (Good Reads).
So, I'm not entirely sure how I feel about this one. I mean, I couldn't put it down, so that's a good sign.  Now I can't stop thinking about it – another good sign.  But are the adults in this book just completely careless, or is there a deeper message afoot?
Five months ago, Valerie Leftman's boyfriend, Nick, opened fire on their school cafeteria. Shot trying to stop him, Valerie inadvertently saved the life of a classmate, but was implicated in the shootings because of the list she helped create. A list of people and things she and Nick hated. The list he used to pick his targets.  (Good Reads)