Category Archives:
Gun Violence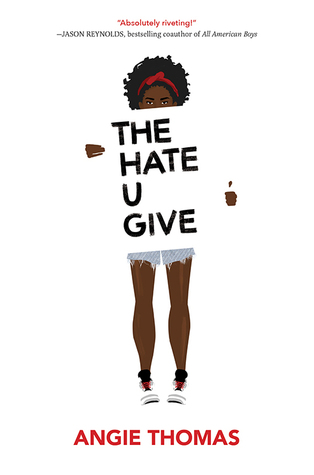 Oh, boy. What can I say, but get ready for tremendous emotion in this one. I read it at the same time as All American Boys. They have similar story lines (teens being wrongfully accused and mistreated by police officers), but there was just something about the female protagonist in this one that has stayed with me ever since.  Starr is tough, smart, and sensitive (even if she doesn't want to be). Needing to code switch in order to fit in at her private school while still maintaining an authentic presence in her neightborhood, Starr is an unforgettable character.
"Sixteen-year-old Starr Carter moves between two worlds: the poor neighborhood where she lives and the fancy suburban prep school she attends. The uneasy balance between these worlds is shattered when Starr witnesses the fatal shooting of her childhood best friend Khalil at the hands of a police officer. Khalil was unarmed " (Good Reads).
So, I'm not entirely sure how I feel about this one. I mean, I couldn't put it down, so that's a good sign.  Now I can't stop thinking about it – another good sign.  But are the adults in this book just completely careless, or is there a deeper message afoot?
Five months ago, Valerie Leftman's boyfriend, Nick, opened fire on their school cafeteria. Shot trying to stop him, Valerie inadvertently saved the life of a classmate, but was implicated in the shootings because of the list she helped create. A list of people and things she and Nick hated. The list he used to pick his targets.  (Good Reads)