Monthly Archives:
February 2019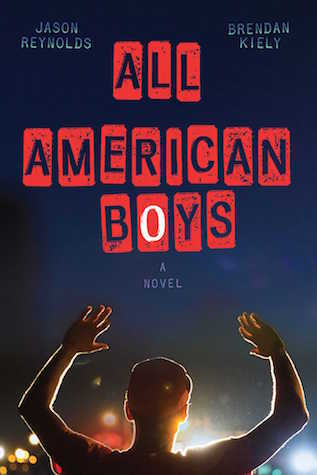 Told in two perspectives, this is a book that I could not put down. When one boy was finished, I wanted to hear from the second right away. After watching his older brother brutally beat his classmate, Quinn must decide (under pressure from both sides) if he will be a bystander or an ally. This is a stark look at how far we have come since the Civil Rights Movement and of how far we have yet to go.
"Rashad is absent again today.
That's the sidewalk graffiti that started it all…
Well, no, actually, a lady tripping over Rashad at the store, making him drop a bag of chips, was what started it all. Because it didn't matter what Rashad said next—that it was an accident, that he wasn't stealing—the cop just kept pounding him. Over and over, pummeling him into the pavement. So then Rashad, an ROTC kid with mad art skills, was absent again…and again…stuck in a hospital room. Why? Because it looked like he was stealing. And he was a black kid in baggy clothes. So he must have been stealing.
And that's how it started,"  (Good Reads).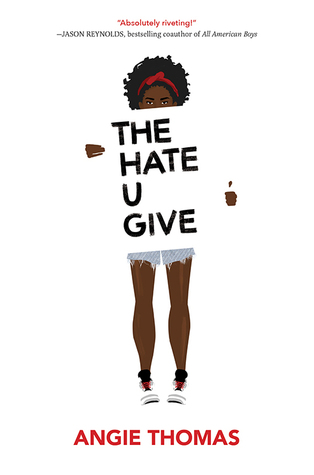 Oh, boy. What can I say, but get ready for tremendous emotion in this one. I read it at the same time as All American Boys. They have similar story lines (teens being wrongfully accused and mistreated by police officers), but there was just something about the female protagonist in this one that has stayed with me ever since.  Starr is tough, smart, and sensitive (even if she doesn't want to be). Needing to code switch in order to fit in at her private school while still maintaining an authentic presence in her neightborhood, Starr is an unforgettable character.
"Sixteen-year-old Starr Carter moves between two worlds: the poor neighborhood where she lives and the fancy suburban prep school she attends. The uneasy balance between these worlds is shattered when Starr witnesses the fatal shooting of her childhood best friend Khalil at the hands of a police officer. Khalil was unarmed " (Good Reads).